Low carbon materials
Charged with matter that matters
Our modular technology platform enables the electrification of matter, a new way to restore our products and materials in an environmentally responsible way. Using microwaves, an electrical process, Pyrowave technology now makes it possible to incorporate renewable energy into industrial chemical production, which was traditionally based on fossil fuel sources, such as plastic production. The electrification of materials and chemical processes at the heart of the Pyrowave technology is intended to develop a lower carbon manufacturing industry.
"At Pyrowave, we believe the future is electric and that electricity powers a broad range of innovations serving circular economy and sustainable materials."
Jocelyn Doucet
Infinite Transformations
Pyrowave equipment opens the way to infinite recycling of plastics and a new generation of low-carbon materials.
Styrene
Over the past few years, PS packaging has experienced considerable growth in many industries. This is mainly due to their assets such as light-weight, insulating properties, versatility and low cost.
Polystyrene can be found in many packaging and consumer products, such as styrofoam packaging (EPS expanded with 98% air), yogurt cups, protective PS, sushi trays and tires.
Packaging
Transportation
Electronics
Building
Health
Packaging (PE)
Packaging (PP)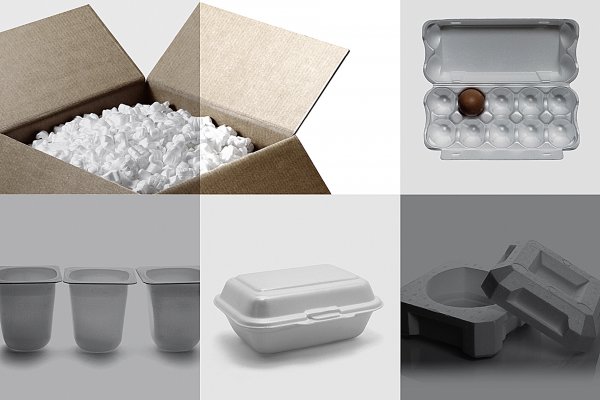 99.8% virgin styrene monomers
Recycled materials
Polystyrene waste
Styrene is used in the composition of many common consumer products. List of materials: yogurt pots, sushi trays, styrofoam packaging, tires.
Equipment
Our PW6 modular technology platform allows the electrification of the material, a new way to restore our products and materials in an eco-responsible way.
New raw material
New Low-Carbon Material
Styrene recycled by our modular technology platform can be reintegrated into many products. List of materials: medical gloves, tires, new packaging, electronic devices, reinforced glass fibres.