Our clients
Put out smarter output
More and more companies are moving towards sustainable solutions, integrating recycled content and adopting low carbon processes. To help them achieve their goals, Pyrowave is able to provide scalable equipment capable of producing recycled styrene monomer to companies in the following sectors:
Packaging
Transportation
Electronics
Building
Health
Packaging (PE)
Packaging (PP)
We are proud partners of the Michelin Group for the deployment of our technology in Europe.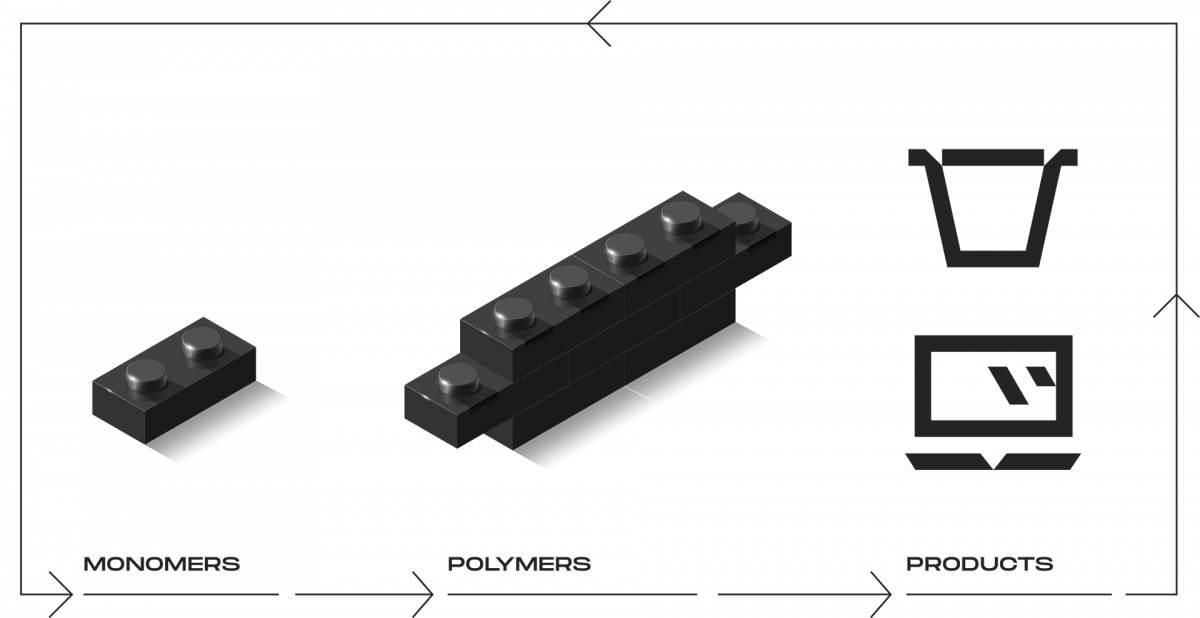 Sources of polystyrene
Polystyrene provides benefits such as lightness, insulating properties, versatility and low cost. The main issue with these products and packaging is their end-of-life. Pyrowave technology makes polystyrene the easiest plastic resin to recycle using microwaves.
Polystyrene is composed of an assembly of styrene molecules. Microwaves are very selective in breaking down the bonds between each styrene molecule. In addition, the colour pigments, including black, are destroyed during the treatment. Thanks to the Pyrowave technology, polystyrene, a plastic difficult to recycle with traditional methods, becomes the easiest plastic to recycle with microwaves!
The styrene and polyolefins market
Styrene is a molecule at the core of the production of a variety of products. Approximately 50% of styrene production is for polymerization when manufacturing polystyrene. The second main use of styrene (15%) is the synthetic rubber found notably in tires. Other markets are the synthetic latex (12%) and ABS (11%), a plastic widely used in electronics. Styrene is therefore everywhere in our lives.