Nanopurification- Plastics purification
Plastics are made up of numerous additives which represent a contamination challenge when they are recycled to give them a second life.
Pyrowave has developed a patented filtration process that is low in carbon and electric. The result is 100% traceable resins with applications identical to those of virgin resins.

The nanopurification technology clears plastics waste to make it suitable for applications. It recovers virgin resins from a variety of plastics containing various additives and contaminants. Thanks to our molecular separation process, we are able to remove additives like flame retardants (PS), metals (PVC), stabilizers and pigments (ABS) from most plastic types.
Pyrowave is the first to successfully apply this nanopurification technology to remove a wide variety of additives from used polymers, which are likely not recycled today, and supply purified, high-quality recycled plastics to a variety of industrial sectors such as construction, electronics, automotive, toys, packaging etc. This separation technique, based on differences in molecular sizes ensures control of the final purity of the polymer, and produces a resin equivalent to the virgin resin.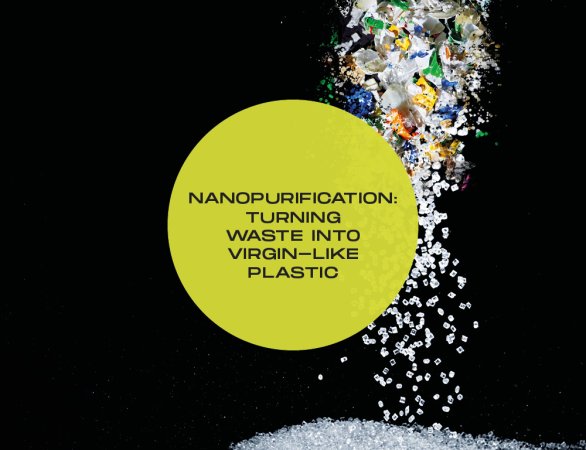 Why choose Pyrowave
This nanopurification technology widens the range of plastics that can be recycled. It can process a variety of plastics such as plastic films and flexible packaging, home insulation panels, PVC pipes, plumbing, window frames, food packaging and ABS.
System solves the major problem of contaminants in plastics

The nanopurification system is adaptable to the client's specifications and to the quality of the feedstock
It helps remove most additives, which are often seen as problematic contaminants in the recycling industry such as heavy metals (lead, cobalt, etc.), flame retardants (HBCD), colour pigments, halogens, stabilizers and fillers (talc)
It meets the discriminating requirements of the construction, packaging, toy, automotive, electronics and pharmaceutical industries
Recycled products can comply with food quality standards
Recycled resin is 100% traceable and equivalent to virgin resin.
It's a patented 100% electric, low-carbon solution.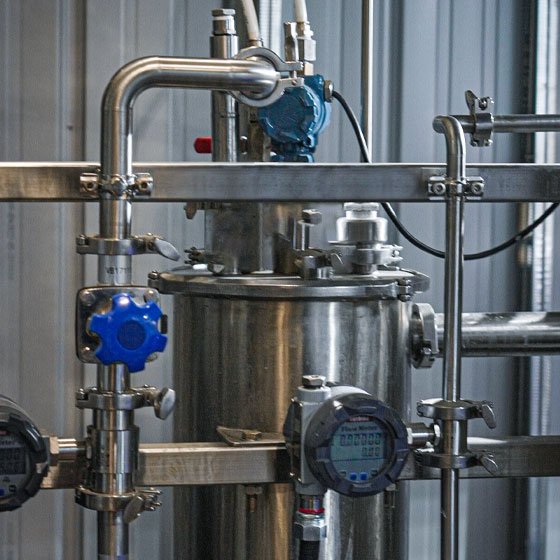 Access to recycled material for your products
Pyrowave's patented innovation provides the most advanced technology worldwide, now at the forefront of a new revolution designed to increase resource efficiency.
OEM & Licensing: Supply of key reactor skids with license to operate, and process book for ISBL
Service & Training: Employee training as new versions of the technology are issued
Maintenance & Spare Parts: On site service with spare parts inventory
Certification: Meet carbon offsets regulations by validating recycled material quantities
Dissolution

Polymer dissolution in solvent.

Micropurification

Removal of large, insoluble molecules.

Nanopurification

Removal of smaller soluble molecules such as contaminants and other additives such as persistent organic pollutants (POP).

Desolvantisation


Recovery of the solvent, which is then reused in the process.

The impurity- and solvent-free polymer is recovered.

Pelletization

Pelletization of polymer equivalent to virgin resin.
Recycled materials by PWnano
Contact our team
Pyrowave is the best market-ready chemical upcycling process.
Find out how Pyrowave's solutions could protect your supply chain and improve your product offering, while reducing your environmental footprint.
Less carbon, better products.