PW6 less carbon, better products
Our PW6 modular technology platform allows the electrification of the material, a new way to restore our products and materials in an environmentally-friendly and 100% traceable way. Our equipment processes polystyrene. With quick and easy deployment, it is possible to increase sorting and processing capacity according to local plastic waste volumes. Our technology uses no solvent, no water, and will allow you to reach your recycled content targets as well as comply with low-carbon regulation.

Pyrowave technology is the best industrial platform for polystyrene depolymerization. In addition to providing better environmental performance, the modular and scalable 100% electric technology allows for the highest yields of styrene.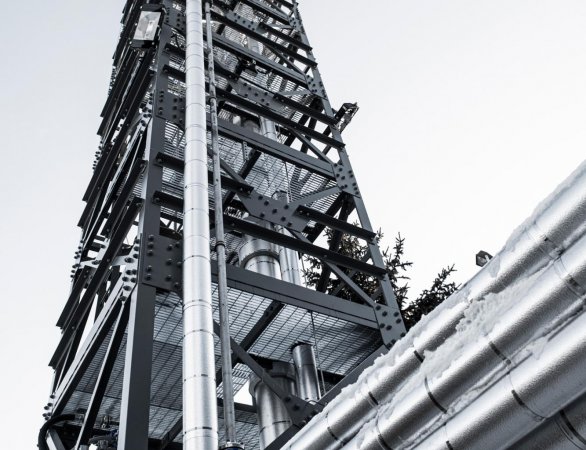 Why choose Pyrowave
Our PW6 modular technology platform is a unique piece of equipment that uses microwaves to recycle PS over and over again.
Styrene monomer purity similar to virgin up to 99.8%.
1,000 tons/year of recycled plastics per reactor.
An unmatched liquid yield of nearly 98%, the highest in the industry.

More than 45% of GHGs avoided compared to virgin styrene production.

Over 82% fewer GHGs and 73% less energy than virgin styrene production


Price pressure on benzene is making styrene production unprofitable.(source)


Building insulation panels with flame retardant.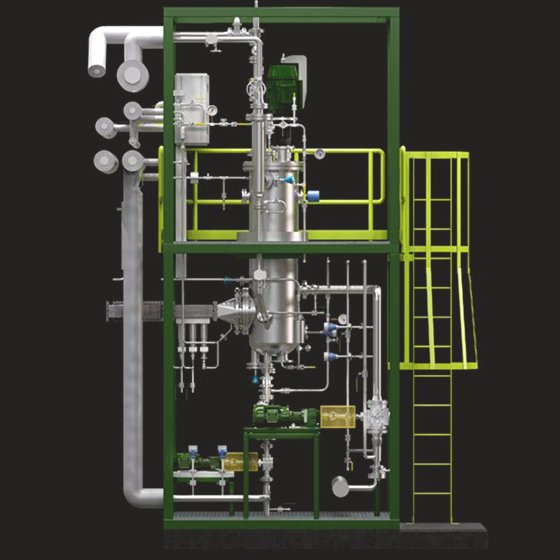 Access to recycled material for your products
Pyrowave's patented microwave catalytic depolymerization technology provides the most advanced high-power microwave technology worldwide, now at the forefront of a new revolution designed to increase resource efficiency.
OEM & Licensing: Supply of key reactor skids with license to operate, and process book for ISBL
Service & Training: Employee training as new versions of the technology are issued
Maintenance & Spare Parts: On site service with spare parts inventory
Certification: Meet carbon offsets regulations by validating recycled material quantities
The continuous process heats and liquefies the plastic in a preparation vessel equipped with a filter that removes inorganic contaminants such as labels and films, in addition to other impurities. This also helps inject plastics into the reactor more easily.

The processed polystyrene is introduced into the reactor where it is mixed with silicon carbide particles to interact with a high energy microwave field.

Using electrical power and microwaves, the developed process breaks down polymer chains into monomers (depolymerization). At this stage, organic contaminants and colour pigments are removed through the intense microwave heat.

Post-consumer polystyrene is thus converted into a liquid rich in blocks – the monomers – which are then purified and meet the same specifications as the monomers used in the industry.

These purified and recycled blocks are then reprocessed by a manufacturer and restored into virgin resins, to manufacture a variety of products such as polystyrene, synthetic rubber, latex and plastics for electronic products.

Therefore, new products and packaging can be manufactured from 100% recycled polystyrene.
Recycled materials by PW6
Molecular recycling allows styrene to be recycled over and over again. By returning styrene to the state of molecules identical to virgin molecules, molecular recycling allows access to the same markets as virgin resins and thus creates a new generation of plastics!
Yogurt containers
Sushi trays
Disposable dishes
CD cases
Contact our team
Pyrowave is the best market-ready chemical upcycling process.
Our sustainable solutions produce high-value recycled materials that can be reused in new products with performance equivalent to virgin material.

Find out how Pyrowave's solutions improve the circularity of your supply chain and your product offering, while reducing your environmental footprint.

Less Carbon, better products.