Recognition of Pyrowave's Innovation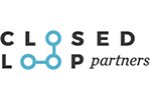 Closed Loop Partners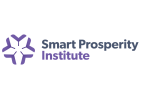 Smart Prosperity Institute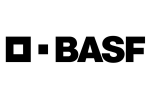 BASF ACIC Competition – Innovation Series
Chemistry Industry Association of Canada Award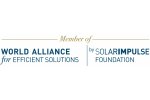 Mermber of: World Alliance for efficient solutions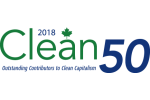 Nominated in the Global Cleantech 50 Ones to Watch List
2018 Innovation Grand Award of the Ordre des ingénieurs du Québec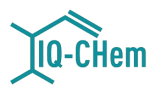 Ranked 1st at the International Industrial Chemistry Competition.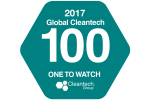 Nominated in the Global Cleantech 100 Ones to Watch List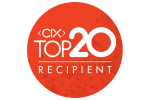 Top 20 Most Innovative Company, by the Canadian Innovation Exchange
A Dynamic Team!
Discover Pyrowave's Team.
Accelerator Partners
Member of the Responsible Care program of the Chemistry Industry Association of Canada
Sustainable Development Technology Canada (SDTC)
Sustainable Development Technology Canada (SDTC) is a foundation created by the Government of Canada to support Canadian companies with potential to become world leaders in the clean technology business. Pyrowave is proud to benefit from the financial support of SDTC.
Export Development Canada (EDC)
EDC is the export credit agency that contributes to support and develop Canada's export trade by helping Canadian companies respond to international business opportunities. Pyrowave is proud to be able to access EDC's financial support.
Ontario Centre for Excellence (OCE)
A champion of leading-edge technologies, best practices and research, OCE drives the commercialization of cutting-edge research across key market sectors to build the economy of tomorrow and secure Ontario's global competitiveness. Pyrowave received financial support from OCE.
Bioindustrial Innovation Canada (BIC)
Bioindustrial Innovation Canada (BIC) provides critical strategic investment, advice and services to business developers of clean, green and sustainable technologies. In 2016, BIC established the Centre for Commercialization of Sustainable Chemistry Innovation (COMM SCI) program with support from the Federal Economic Development Agency for Southern Ontario (FedDev Ontario) and additional support from the Ontario Ministry of Economic Development, Job Creation and Trade. COMM SCI acts as a hub for the commercialization of sustainable chemistry and bio-based innovation. COMM SCI has two components, investments and projects. One of these projects is Pyrowave.
MaRS
MaRS brings together educators, researchers, social scientists, entrepreneurs and business experts under one roof. Founded by civic leaders, its mission is equal parts public and private — an entrepreneurial venture designed to bridge the gap between what people need and what governments can provide.
RIC
RIC Centre provides services to technology startups of all shapes and sizes. Whether you just have an idea or have millions in revenue, we will tailor a custom strategy to fast track your business to market.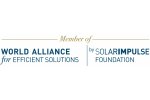 World Alliance for Efficient Solutions
The World Alliance for Efficient Solutions is a non-governmental organization promoting green energy and sustainable technologies. The Swiss-based Alliance is on a quest to find the 1000 best solutions worldwide and Pyrowave is currently going through their approval process.
Our latest publications
One of Our Innovation PhDs panelist at the Chemical Institute of Canada in Montreal
On June 18, the Chemical Institute of Canada in Montreal held their Annual General Meeting via ZOOM. At this meeting, Philippe Leclerc, Pyrowave R&D Project Leader, gave a presentation entitled Application of Microwave Reaction Engineering to Circular Economy of Plastics. This presentation to...
Pyrowave among Novae's 20 impactful innovations of 2020
Pyrowave is proud to be among Novae's 20 companies that have best combined innovation, sustainable development and social impact!