ESG

E

nvironment
Our environmental commitments
Climate change mitigation: To ensure transparency and mitigate our environmental impact, update our LCAs regularly and calculate the carbon footprint of our activities, then communicate on it every two years.
Circular economy: Reduce the amount of waste we produce by increasing the efficiency of the styrene process at our pilot plant. By 2025, we will reduce by 30% the total amount of residual materials produced per ton of polystyrene waste treated.
E

nvironment
Our environmental footprint
Our low-carbon microwave technology enables the transformation of hard-to-recycle polystyrene waste into high-quality styrene monomers, fostering circularity. The recycling technology operates on electricity, allowing for reduced environmental impact through the use of renewable energy sources.
In our operations, we strive to minimize waste production and invest in filtration systems to increase yields and reduce the production of co-products.

Discover our commitment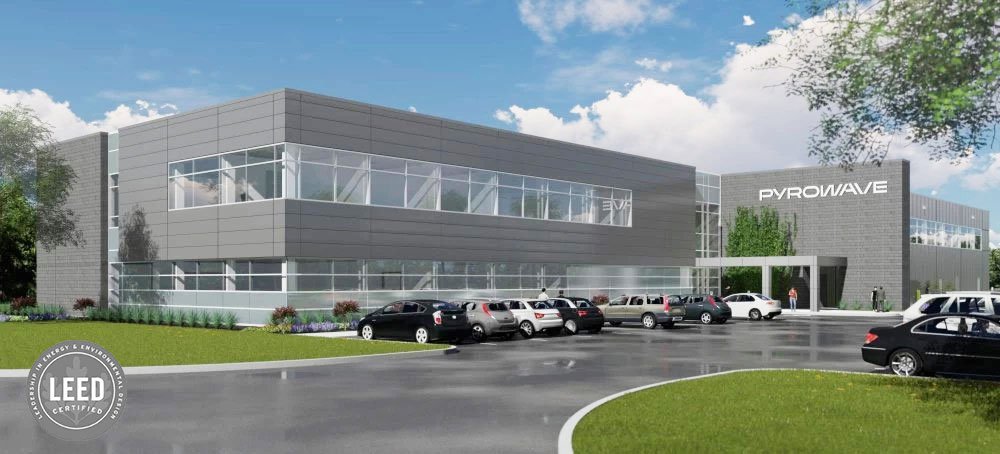 Case study
We have established our head office in a LEED-certified building, recognized by the Canada Green Building Council. The building's LEED Gold certification highlights its high performance in reducing carbon emissions, conserving resources, and minimizing operating costs through sustainable practices.
The office's location in the business district encourages the use of public transportation, reducing environmental impact. Sustainable mobility is supported through amenities like secure bicycle parking and electric vehicle charging stations.
S

ocial
Our commitments for the future
Talents' acquisition and Diversity/Inclusion: To attract young talents and incentivise gender diversity, implement an Interest For Science Program 2025 through collaboration with local universities (e.g. scholarship program, plant tours, welcome PhD students, teaching), once our new pilot plant is in operation.
Talents' retention: to foster employees' development, conduct semestrial evaluations and set up an individual Career Action Plan by end of 2023 (including training plans).
S

ocial
Our social footprint
Pyrowave prioritizes health and safety in the workplace by implementing measures to protect employees, conducting regular health checks, requiring health & safety risks training.
Employees are encouraged to actively participate in maintaining safety by sharing recommendations, suggestions, and criticisms with supervisors and the Health and Safety Committee.
We foster a culture of innovation that is built on strong values of creativity, respect, impact, trust, and striving for success. We believe that the diversity of our teams plays a large role in upholding these principles.
Discover our commitment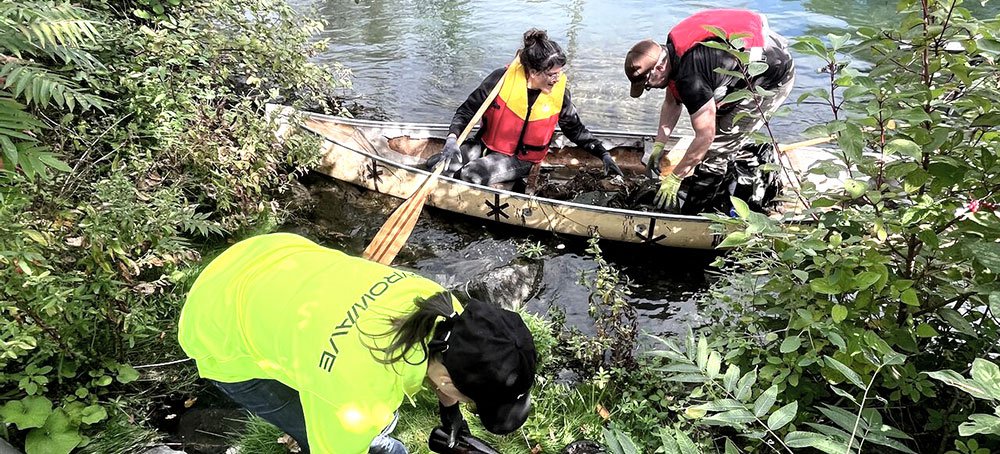 Case study
As part of the Social Club's activities, our employees volunteered to clean up the Saint-Charles River in Salaberry-de-Valleyfield, located near our pilot plant.
Joining their efforts with those of the Haut-Saint-Laurent ZIP Committee, 17 of Pyrowave's employees and family members collected nearly 2 tons of waste on the 17th of September 2022.
In line with our enterprise's core values, we aim to continue our voluntary commitments in the upcoming years. By providing continuity to our Social Club's activities, we want to keep strengthening bonds among our employees and fostering team building.

G

overnence
Our commitments for the future
ESG governance: By end of 2023, set up a sustainability committee with a board member, which will be in charge of reporting and monitoring ESG commitments.
Stakeholders' engagement: By end of 2023, strengthen our stakeholders' engagement strategy through:
An active and transparent dialogue with external stakeholders
The reporting of stakeholders' engagement activities in the sustainability report
From 2023, organize biannual ESG roadshows following the publication of our sustainability report.
G

overnence
Our governance footprint
Pyrowave actively supports and engages with regulatory institutions by participating in meetings with trade associations, NGOs, research institutions, and government to accelerate the transition to a circular value chain for plastics.
We protect our technologies by investing in cybersecurity measures and filing patents.
Our strong governance is supported by our board of directors, comprised of international profiles and independent directors. Internal resources, such as a Code of Ethics, organizational chart, and regular executive meetings, support internal management and good governance.
Discover our commitment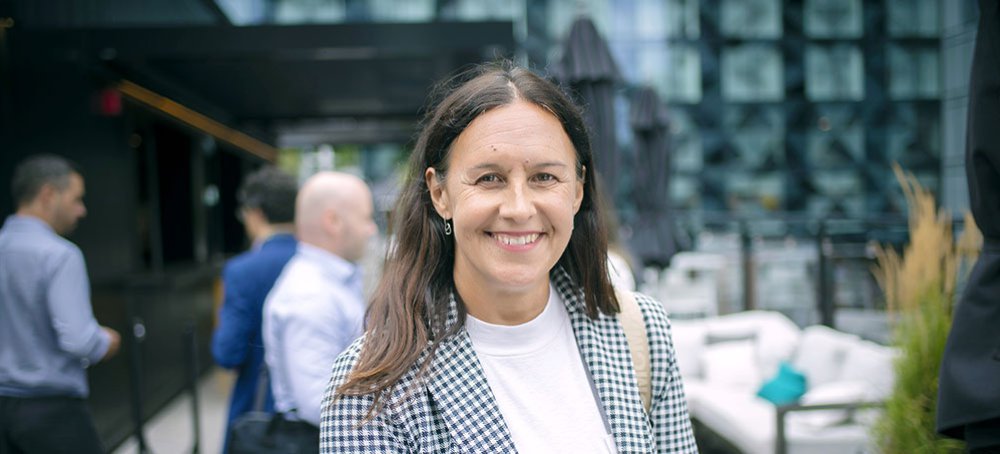 Case study
"One of the Missions of the Fonds de Solidarité FTQ is to promote the decarbonization of industries. Pyrowave has great expertise in clean technologies''.

Marie Pierre Donati
Engineering and Impact Investment Director at the Fonds de solidarité FTQ Board Observer.
Awards and Recognitions
The Pyrowave technology has been recognized numerous times!













Our partners
Discover our change-making partners. Together, we create new low carbon value chains.