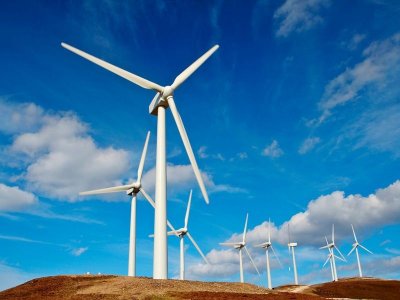 Pyrowave joins the CRIAQ
Pyrowave becomes a member of CRIAQ
The chemical recycling technology company joins the Quebec Aerospace Research and Innovation Consortium to expand the application of its technology.
Montreal, April 28, 2022 - Pyrowave is pleased to announce that it becomes a member of the Quebec Aerospace Research and Innovation Consortium. This consortium aims to increase the competitiveness of the aerospace industry and to improve the collective knowledge in this field by improving the education and training of students.

New applications for Pyrowave's microwave technology

By joining this consortium, Pyrowave joins a network of innovation in Quebec and with which it will be possible to develop new applications for its unique microwave chemical recycling technology.

Indeed, with this membership comes the opportunity to make the aeronautics and aerospace industry more sustainable. Pyrowave has developed unique know-how which, combined with CRIAQ's knowledge and research, will make it possible in the future to recycle certain chemical products and carbon-reinforced composites, which are essential elements in the manufacture of aeronautical and aerospace vehicles today.

"Pyrowave has developed a unique know-how surrounding the production and recycling of several materials, including carbon fibers used in the production of composites, while reducing their carbon footprint. This is a key element to make the construction of aeronautic and aerospace vehicles more sustainable. We hope to develop new commercial applications for our microwave platform as well as new markets for some of the chemical by-products of our main applications in the aerospace industry," said Jocelyn Doucet, CEO of Pyrowave.


About Pyrowave
Pyrowave is a pioneer in the electrification of chemical processes by microwave with a low carbon footprint. Pyrowave is also a leader in the plastics circular economy and microwave chemical recycling that restores post-consumer and post-industrial plastics into new plastics, returning these resources to their full value. Its patented high-powered microwave catalytic depolymerization technology platform is the most advanced in the world and is now at the forefront of the next generation of plastics. By restoring plastics to their molecular state identical to virgin materials, Pyrowave technology enables infinite recycling of plastics and offers a circular economy solution to the global plastics recycling challenge.
www.pyrowave.com


About the CRIAQ
CRIAQ is a unique model of collaborative research conducted by companies of all sizes involving universities and research centers. The Consortium for Research and Innovation in Aerospace in Quebec (CRIAQ) is a non-profit organization (NPO) created in 2002 with the financial support of the Quebec government. Its mission is to increase the competitiveness of the aerospace industry by stimulating business innovation through collaborative R&D. Its role is to bring together ecosystems and develop a new generation of innovators to strengthen Quebec's technological leadership in cutting-edge aerospace applications: digital aviation, future air mobility and sustainable aerospace.
-30-
Information :
Virginie Bussières
Vice President, Communications, Government Relations and Marketing
Pyrowave
Vbussieres@pyrowave.com
Cell. : 514-978-8580