Industry Reports and Publications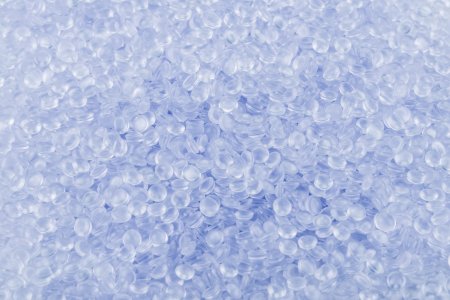 The Styrene Market
Styrene is a molecule at the core of the production of a variety of products. Approximately 50% of styrene production is for polymerization when manufacturing polystyrene. The second main use of styrene (15%) is the synthetic rubber found notably in tires. Other markets are the synthetic latex (12%) and ABS (11%), a plastic widely used in electronics. Styrene is therefore everywhere in our lives.
Over the years, the PS packaging business has grown significantly across a wide range of industries. This is mainly due to assets such as lightweight, thermal insulation, versatility and low cost. However, their end-of-life is often a challenge.
This is why end users are increasingly looking for recycling innovations and new opportunities of chemical recycling. The Pyrowave technology is aligned with this vision and brings a solution for infinite recycling of PS packaging. Whether its yogurt cups or fish or chicken trays, they can now be made from 100% recycled content.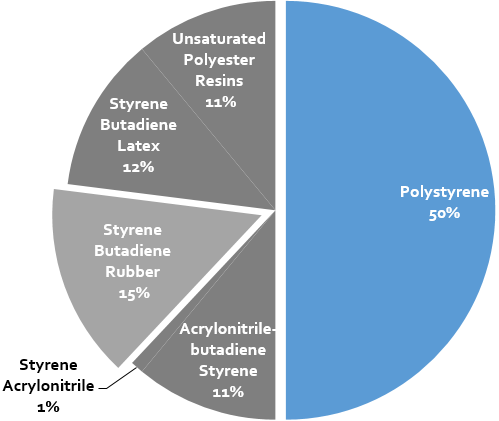 Over the past five years, global styrene consumption has increased at an average rate of 1.5% per year. Styrene production worldwide is largely based on polystyrene demand. Of the total amount of styrene used in 2017, almost 50% was for general purpose (GP), high impact polystyrene (HIPS) and expanded polystyrene (EPS) production.
Packaging holds the largest market share for polystyrene (39%), the balance being for electronics and appliances (30%), construction (18%) and other applications.
GP/ HIPS is the most important demand segment in most regions. In China and Central Europe, expanded polystyrene holds the largest market share.
In the construction market, expanded polystyrene is increasingly used as a form of concrete and isolation where higher energy efficiency standards stimulate demand.
The consumption of styrene in ABS, UPR resin and SBR synthetic rubber is expected to experience the highest annual growth rates over the next few years. ABS is used in many consumer applications, including home appliances, electronics/electricity, building and construction, and also transportation. Styrene consumption in ABS resins is very strong in South-East Asia and North-East Asia. The ABS market is expected to grow at an average rate above 4% per year over the next five years.