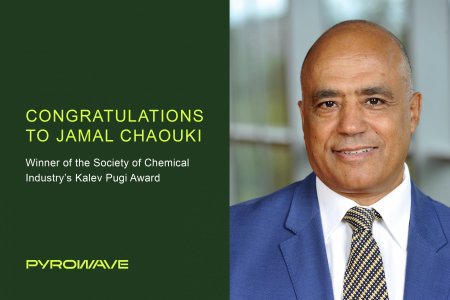 Jamal Chaouki, Co-founder of Pyrowave, Received a Prestigious Prize!
Jamal Chaouki, one of Pyrowave's co-founders and Professor at the Department of Chemical Engineering at Polytechnique Montréal, received the Society of Chemical Industry's Kavel Pugi Award. This prize, given since 2002, honours Jamal Chaouki's outstanding contributions to research and projects which have had significant beneficial impacts on the chemical industry in Canada.
We congratulate Jamal Chaouki for this award!
For more information, you can read this
article
of Polytechnique Montréal.