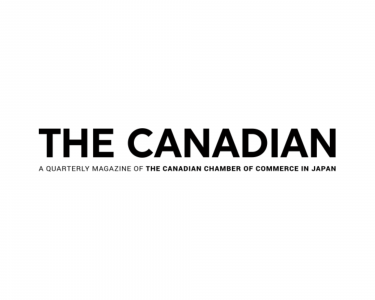 Pyrowave in The Canadian
As a follow-up to our business development visit to Japan with Guy LeBlanc, CEO of Investissement Québec last April, The Canadian, the magazine of the Canadian Chamber of Commerce in Japan, interviewed Virginie Bussières, our VP Communications and Government Relations.
In this article, she discusses how our technology is helping to accelerate change in the face of the climate emergency and how technology and innovation can meet the expectations of citizens, governments and industry.
While our technology is now mature and available, Virginia also discusses the barriers the technology faces. "One of the biggest challenges we face is how to break down silos to enable the value chain to move from linear to circular. It may sound like a cliché, but old habits die hard," she says.
For Pyrowave, the participation to the Quebec delegation in Tokyo was a unique opportunity to go to a market where opportunities are great. Indeed, in Tokyo, the delegation noted a government strategy for the circularity of plastics which includes chemical recycling. And to top it all off, Pyrowave had the honor to meet with government representatives from the environment department to discuss the deployment of our technology in Japan.