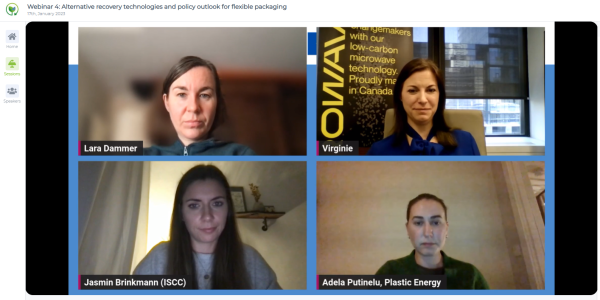 Pyrowave participated in a panel organized by Reducing Plastic Waste in Canada
On January 17, Virginie Bussières moderated the Alternative recovery Technology and Policy Outlook panel organized by Reducing Plastic Waste in Canada, during which panelists Lara Dammer of the Nova-Institute, Jasmin Brinkmann of ISCC, and Adela Putinelu of Plastic Energy were able to discuss the Canadian and European regulatory and experiential issues surrounding plastics circularity.


This panel provided excellent insight into how we can better recycle plastic waste through innovative technologies. This panel provided an opportunity to discuss credible claims and certifications, as well as share regulatory incentives that will accelerate plastic circularity.

Many thanks to the speakers and thanks to all the people from different sectors and from all over the world who joined us.


Thanks also to Jacinthe Séguin of Reducing Plastic Waste in Canada for organizing the event!