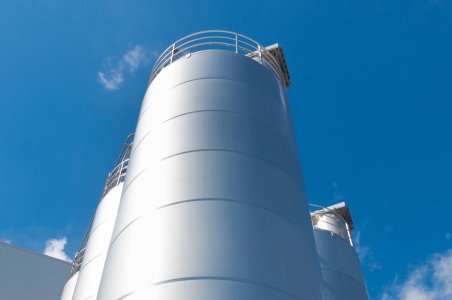 Pyrowave deploys its microwave technology to decarbonize cement
Montreal, June 21st, 2023 — Pyrowave, a leader in innovative environmental solutions, announces today a major breakthrough in low-carbon cement production. Thanks to its revolutionary microwave technology, Pyrowave is extending its portfolio of applications to offer an environmentally friendly alternative to traditional cement manufacturing methods.
Cement production is responsible for 8% of global greenhouse gas (GHG) emissions, and demand for this material is growing. Faced with this reality, Pyrowave will help to significantly reduce these emissions by applying its patented technology platform to the cement industry.
"We are proud to offer an innovative solution to decarbonize the cement industry," enthusiastically declares Jocelyn Doucet, President and CEO of Pyrowave. "Through the use of microwaves powered by low-carbon electricity, we offer a sustainable alternative to fossil fuels, reducing CO2 emissions while optimizing energy efficiency and lowering production costs."
Another major advantage of microwave technology is its ability to significantly speed up reaction times in the cement manufacturing process. This not only enables the use of more compact, energy-efficient equipment, but also reduces the investment required for new cement production infrastructures.
As a pioneer in this field, Pyrowave aims to make an active contribution to achieving the ambitious targets set by the cement industry to decarbonize its entire sector by 2050. The innovative technologies developed by Pyrowave fit perfectly with the
industry's roadmap
for integrating sustainable solutions.
Pyrowave is inviting actors in the cement industry to discover the opportunities offered by its technology platform. Together, it is possible to pave the way for next-generation cement production, contributing to a cleaner, more sustainable future for our planet.
To find out more about Pyrowave's microwave technology and explore partnership opportunities, visit
www.pyrowave.com
or contact our team today.
About Pyrowave
Pyrowave is a world leader in the development of innovative technological solutions for the decarbonization of industries. With its recognized expertise and passion for preserving the environment, Pyrowave is committed to creating a better future by offering sustainable alternatives for sectors with a high environmental impact. www.pyrowave.com
-30-
Contact
Mathieu Pagé
Public Relations Advisor
Pyrowave
mpage@pyrowave.com
Cell.: 1-438-227-8344